Craft & Bake Show 2019
South West Italian Club – 6 April 2019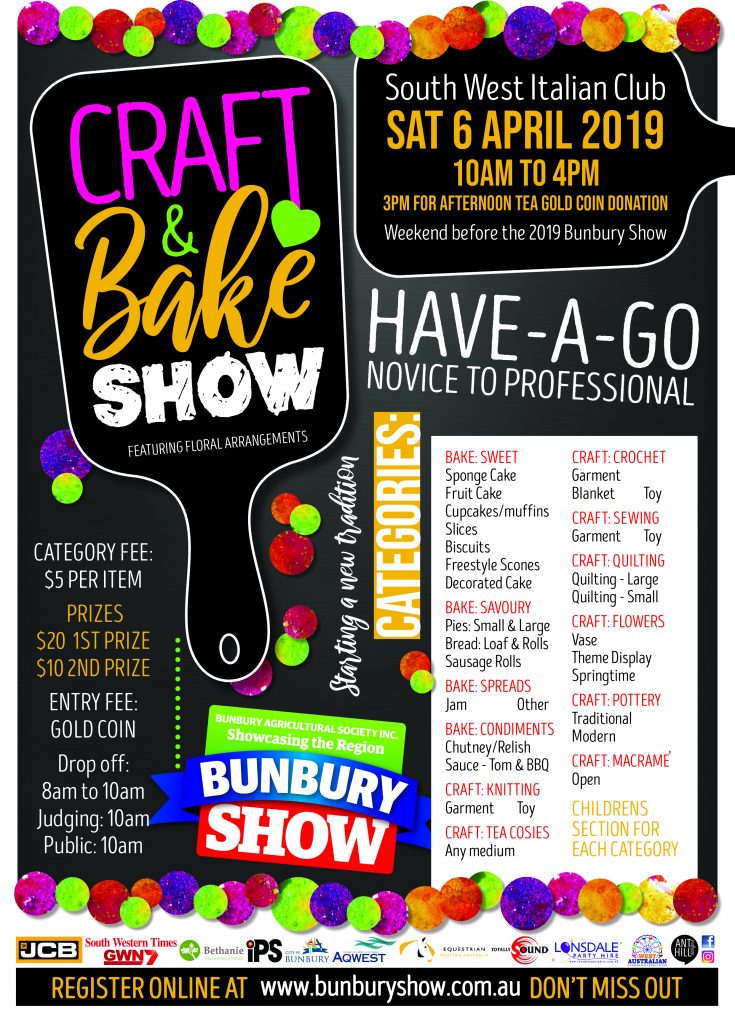 Join us at the South West Italian Club on 6 April 2019 (the week before the Bunbury Show 2019) for the first Craft & Bake Show featuring Florals.
Entry form below.  Cash prizes in each category.
AND THEN we get to eat it all after, at a special afternoon tea.  Gold Coin donation, with proceeds to Bunbury Soup Van.